The second Austen-related movie I've watched for the challenge is the 1940 version of P&P.
This adaptation takes a lot of liberties with the story. Things aren't just rushed up either. There are some significant plot changes going on.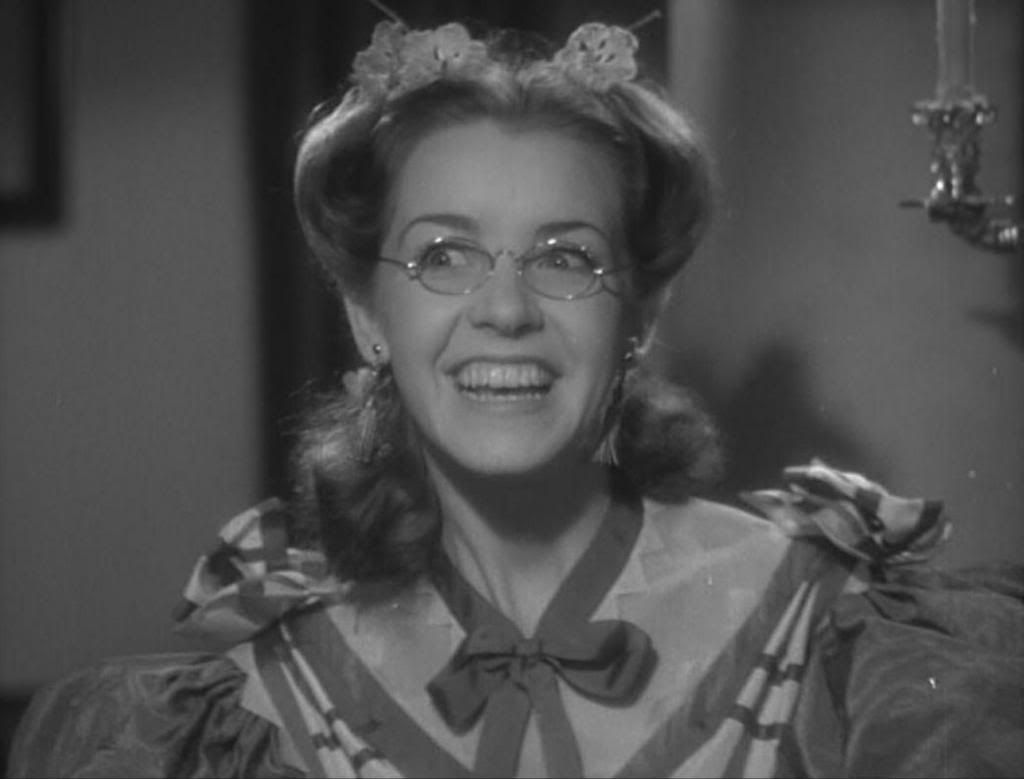 What I liked in this one?
Mary. I really thought Marsha Hunt did a great job with her character. This may just be my favorite Mary of all. This is the scene where Mrs. Bennet is telling Mary to sparkle, but "just a little." I think that was one of my favorite moments of the film.
Part of me
liked
the twist about Lady Catherine actually liking Elizabeth. Her contrariness being a mask she wears. Her visit to Elizabeth being reverse psychology--something she does as a favor, by request, for her nephew Mr. Darcy.
This one did feel rushed. Especially the ending. (I don't know how they could have compacted it anymore than they already did.) A few of things missing from this adaptation are the visit to Pemberley, Elizabeth meeting with Georgiana, and the letter from Darcy to Elizabeth confessing all.
This version doesn't spend much time (if any) on the other couples, on Jane and Charles Bingley and Lydia and Mr. Wickham. It's all Darcy and Elizabeth.
So I liked some things about this one. But it's not my favorite adaptation.
I would recommend it to others simply because I think it has its fun moments.
I think I would like it a LOT more if the costumes were accurate. Or as mom said, "I wonder if they used the cast offs from Gone With The Wind???"