Karin's last activity
is to write about five winter-related books: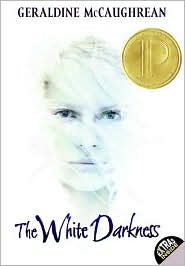 White Darkness by Geraldine McCaughrean
Synopsis

Sym is not your average teenage girl. She is obsessed with the Antarctic and the brave, romantic figure of Captain Oates from Scott's doomed expedition to the South Pole. In fact, Oates is the secret confidant to whom she spills all her hopes and fears.

But Sym's uncle Victor is even more obsessed--and when he takes her on a dream trip into the bleak Antarctic wilderness, it turns into a nightmarish struggle for survival that will challenge everything she knows and loves.
Surviving Antarctica: Reality TV 2083 by Andrea White

Synopsis

The wind and snow blow so hard, you can't see your hand in front of your face. Your heating fuel is nearly gone, and so is your food. How do you survive?

Five fourteen–year–olds face this desperate situation on a deadly journey in Antarctica. It is 2083. They are contes–tants on a reality TV show, Antarctic Survivor, which is set up to re–create Robert F. Scott's 1912 doomed attempt to be the first to reach the South Pole.

But in 2083 reality TV is not just an act. Contestants literally relive – or die during – the simulations of events. Robert Scott and his team were experienced explorers and scientists, but their attempt to reach the Pole proved fatal. What chance does the Antarctic Survivor team have?

This action–packed, riveting adventure – full of fascinating direct quotes from Scott's journals and other accounts of the expedition – is both a heart–wrenching drama from the past and a disquieting glimpse into the future.
Rash by Pete Hautman
Synopsis

Consumption of alcohol: Illegal.

Football and other "violent" sports: Illegal.

Ownership of guns, chain saws, and/or large dogs: Illegal.

Body piercings, tattoos: Illegal.

It's late in the twenty-first century, and the United Safer States of America (USSA) has become a nation obsessed with safety. For Bo Marsten, a teenager who grew up in the USSA, it's all good. He knows the harsh laws were created to protect the people. But when Bo's temper flares out of control and he's sentenced to three years of manual labor, he's not so down with the law anymore.

Bo's forced to live and work in a factory in the Canadian tundra. The warden running the place is totally out of his mind, and cares little for his inmates' safety. Bo will have to decide what's worse: a society that locks people up for road rage, or a prison where the wrong move could make you polar bear food.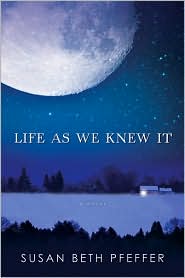 Life As We Knew It by Susan Beth Pfeffer
Synopsis

When an asteroid hits the moon, Miranda must learn to survive the unimaginable . . .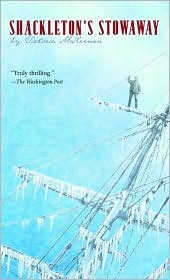 Shackleton's Stowaway by Victoria McKernan
Synopsis

On October 26, 1914, Ernest Shackleton's Endurance set sail from Buenos Aires in pursuit of the last unclaimed prize in exploration: the crossing of the Antarctic continent. The crew stood on deck to watch the city fade away. All but one.

Eighteen-year-old Perce Blackborow hid below in a locker. But the thrill of stowing away with the legendary explorer would soon turn to fear. Within months, the Endurance, trapped and crushed by ice, sank. And even Perce, the youngest member of the stranded crew, knew there was no hope of rescue. If the men were to survive in the most hostile place on earth, they would have to do it on their own.

Victoria McKernan deftly weaves the hard-to-fathom facts of this famous voyage into an epic, edge-of-your-seat survival novel.